HEADWATERS of the YELLOWSTONE

Welcome to our home.  We live on the Yellowstone River and on the north boundary of Yellowstone National Park.  We take great pleasure in helping our guests make the most of their experience here.  Whether it's tucking everybody in with a fresh baked cookie or providing expert trip planning advice, we are always willing to do what we can to make your visit here a pleasant one.

Book our fully equipped cabin for 2015 and enjoy the quiet beauty of our property with easy access to Yellowstone National Park (3 miles to the north entrance) and the gorgeous Paradise Valley.  We return calls within 24 hours and respond quickly to emails.  Our friends at the Flying Pig Rafting Company (flyingpigrafting.com) can also book for you at 866-264-8448. 

We are happy to help you plan every aspect of your Yellowstone visit.  Please note that we are not presently offering bed and breakfast accomodations. 

We consider taking care of the people who visit us here our pleasure.  We'd love to be your hosts.

Charissa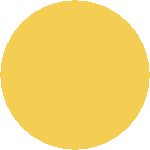 RENT OUR CABIN

SUMMER 2015

CALL FOR MORE INFORMATION or to BOOK! 

406-640-9000